Role: Digital Director
As the digital creative lead for G.H. Bass, I was responsible for all digital creative for the classic American footwear brand, famous for their signature Weejun loafers. I leveraged the newly redesigned e-commerce site to enhance digital marketing creative and email templates. To improve brand connection, messaging was crafted to emphasize the brand's high-quality craftsmanship, heritage, and range of styles. This approach led to increased sales year over year.
ART DIRECTION • DIGITAL MARKETING • BRANDING • COPY DIRECTION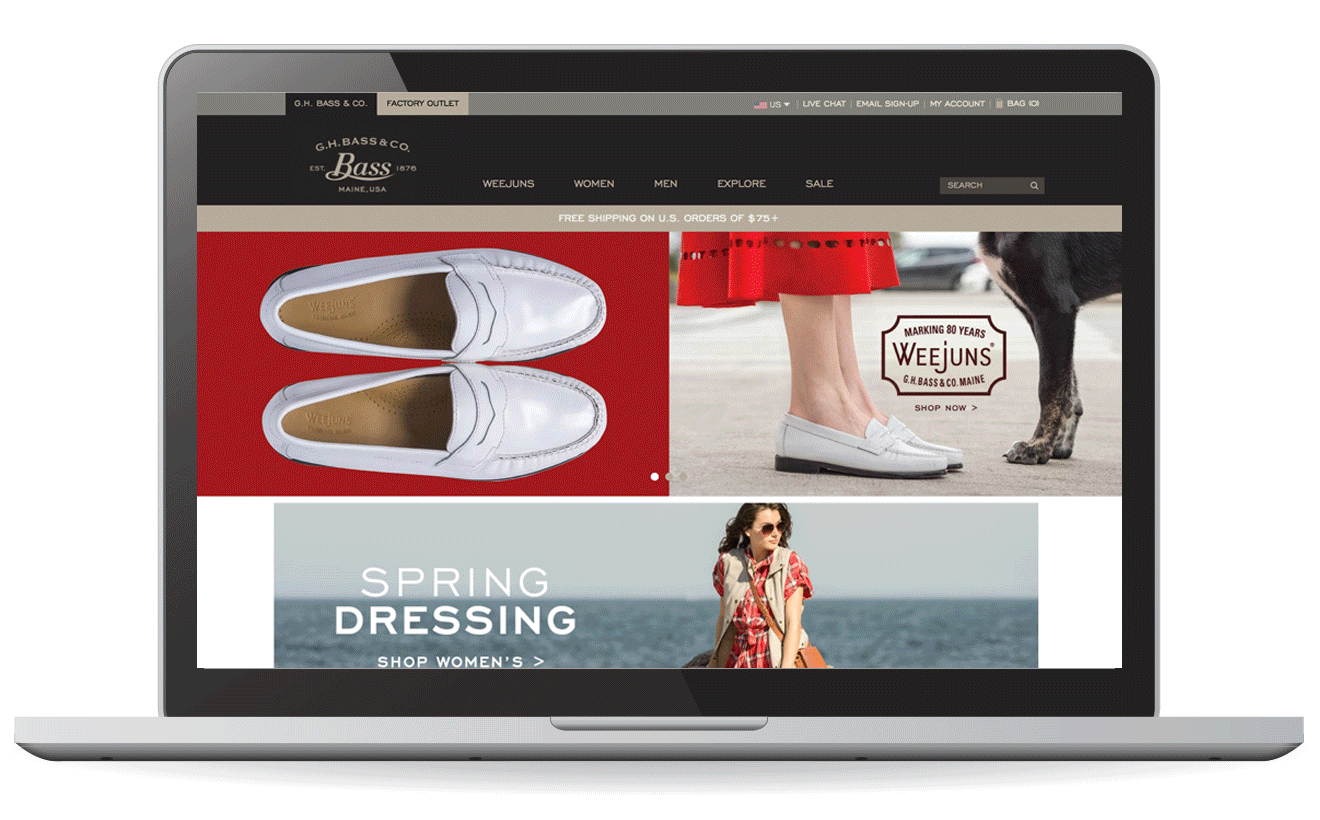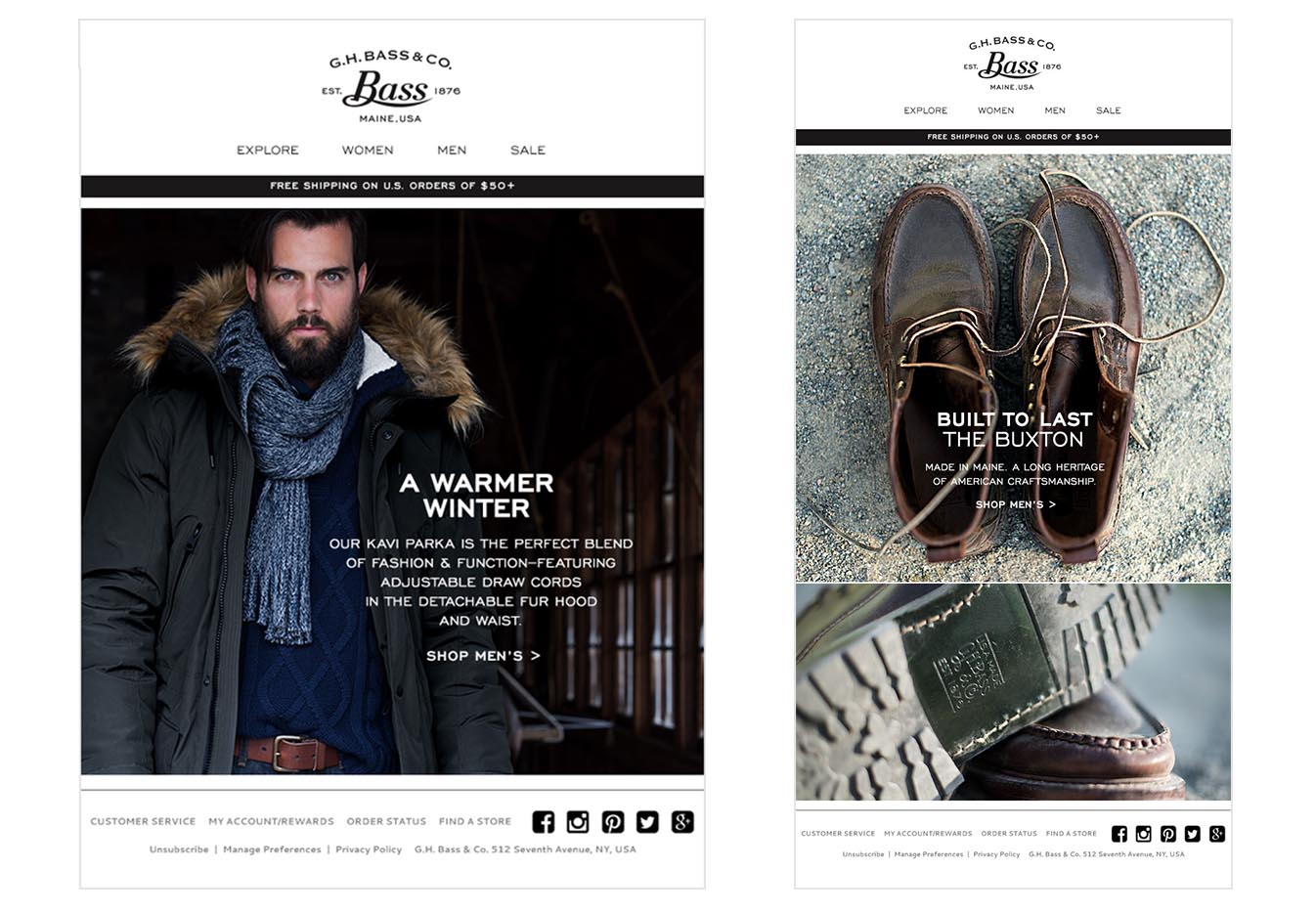 As a non-digital project, I developed a logo system for G.H. Bass's new line of active shoes featuring innovative performance technology. The logo mark consisted of three parts, representing the layered design and benefits of the shoes: absorb, stabilize, and propel.