Company: M.A.C. Cosmetics
Role: Global Executive Director, Digital Innovation
Managed, led and inspired the global digital creative team of Associate Creative Directors, Art Directors, Designers, to deliver impactful digital activations and online experiences for all campaigns.
CREATIVE DIRECTION • DIGITAL ECOSYSTEM • BRAND TRANSFORMATION • CAMPAIGN DEVELOPMENT • CONTENT STRATEGY • GLOBAL GUIDELINES • PHOTO & VIDEO DIRECTION
Expanded content and storytelling for 28+ hero products along with an updated look and modular system. Our efforts led to significant improvements, with higher engagement and conversion rates.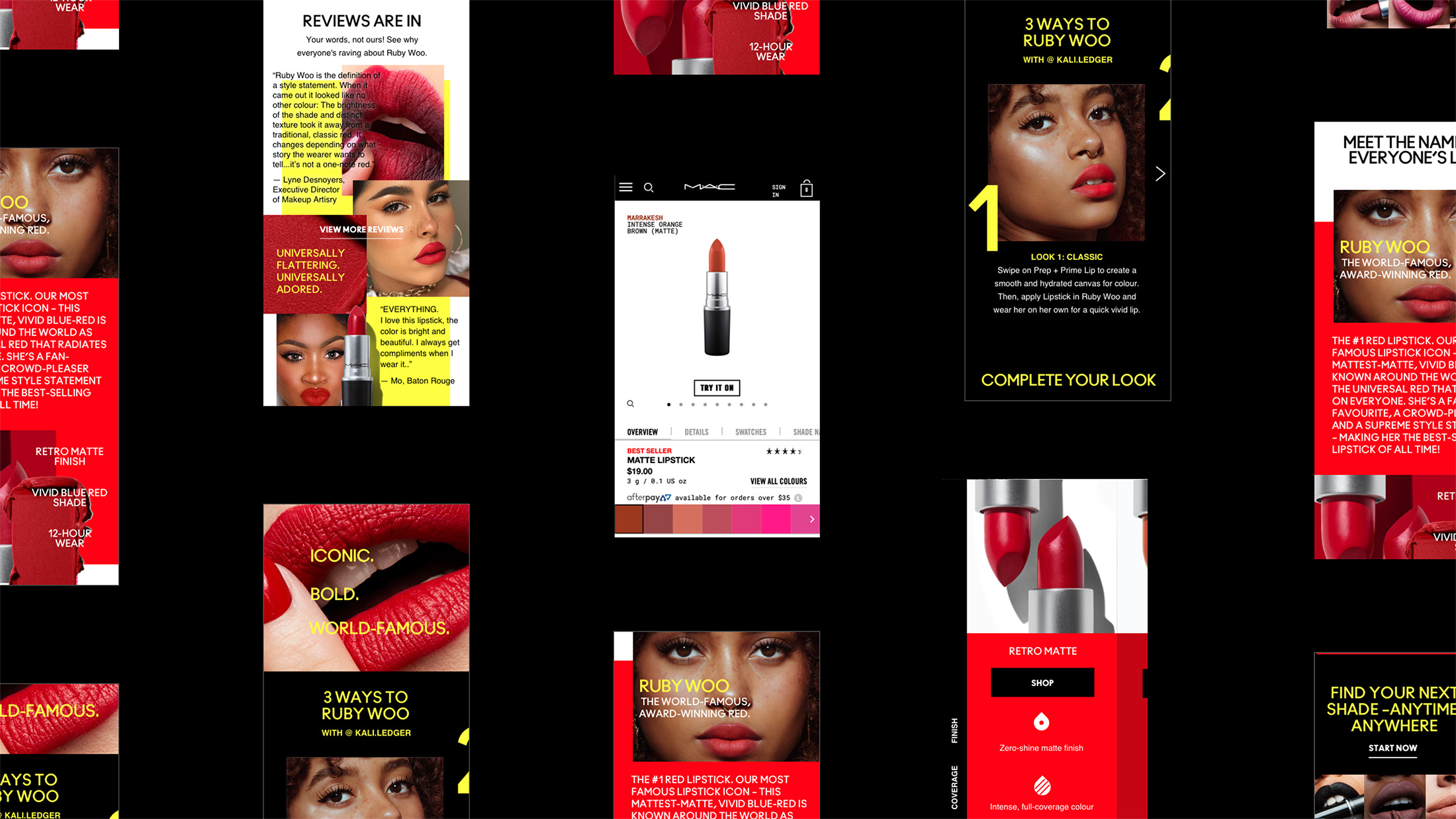 Worked with the team to develop the consumer journey and design digital experiences for all global campaigns. Activations were executed to support M.A.C's global .com sites, emails, social platforms, and retail partners. Partnered with cross-functional teams and ensured that each campaign was executed and aligned with the overall strategy.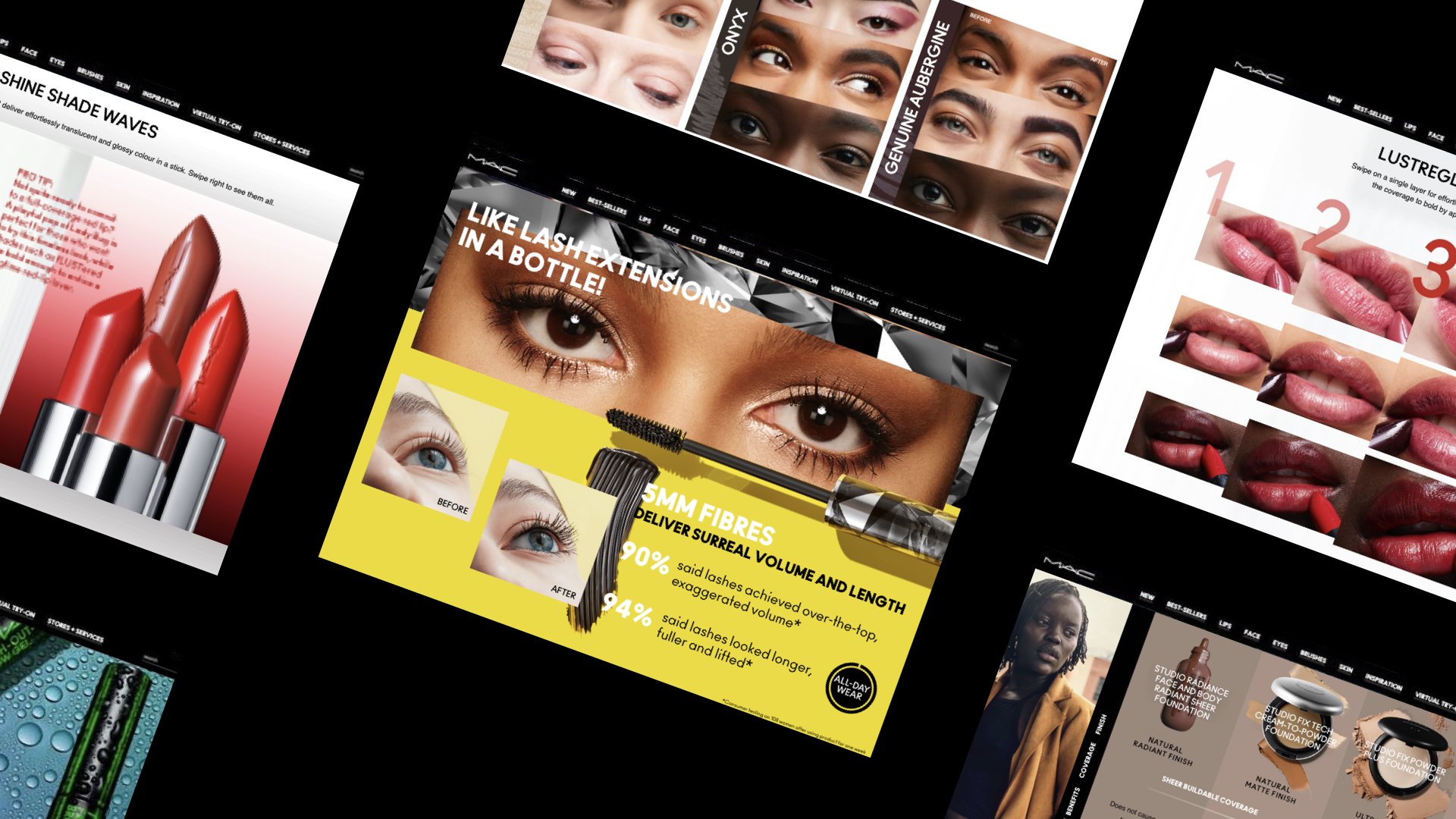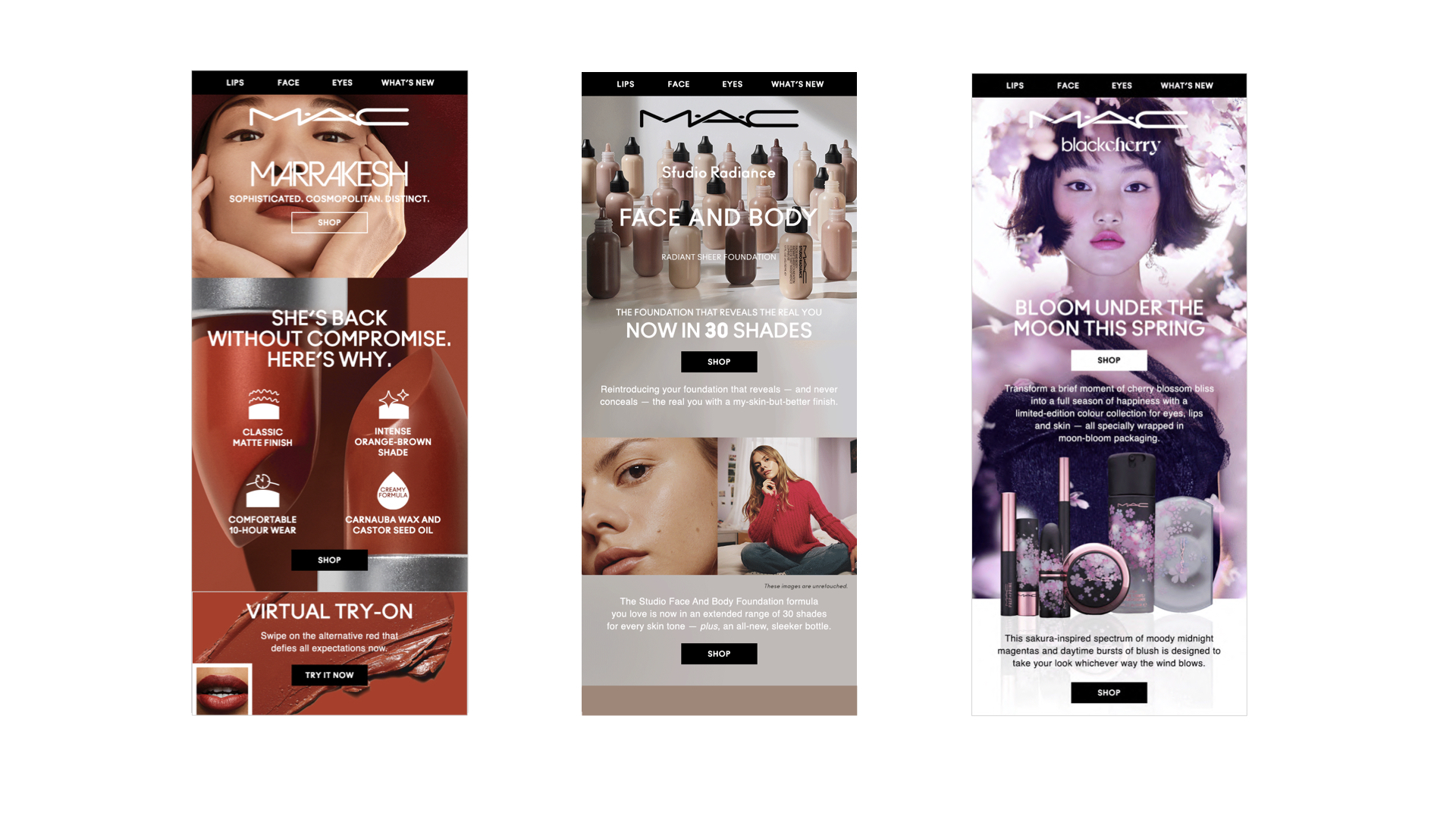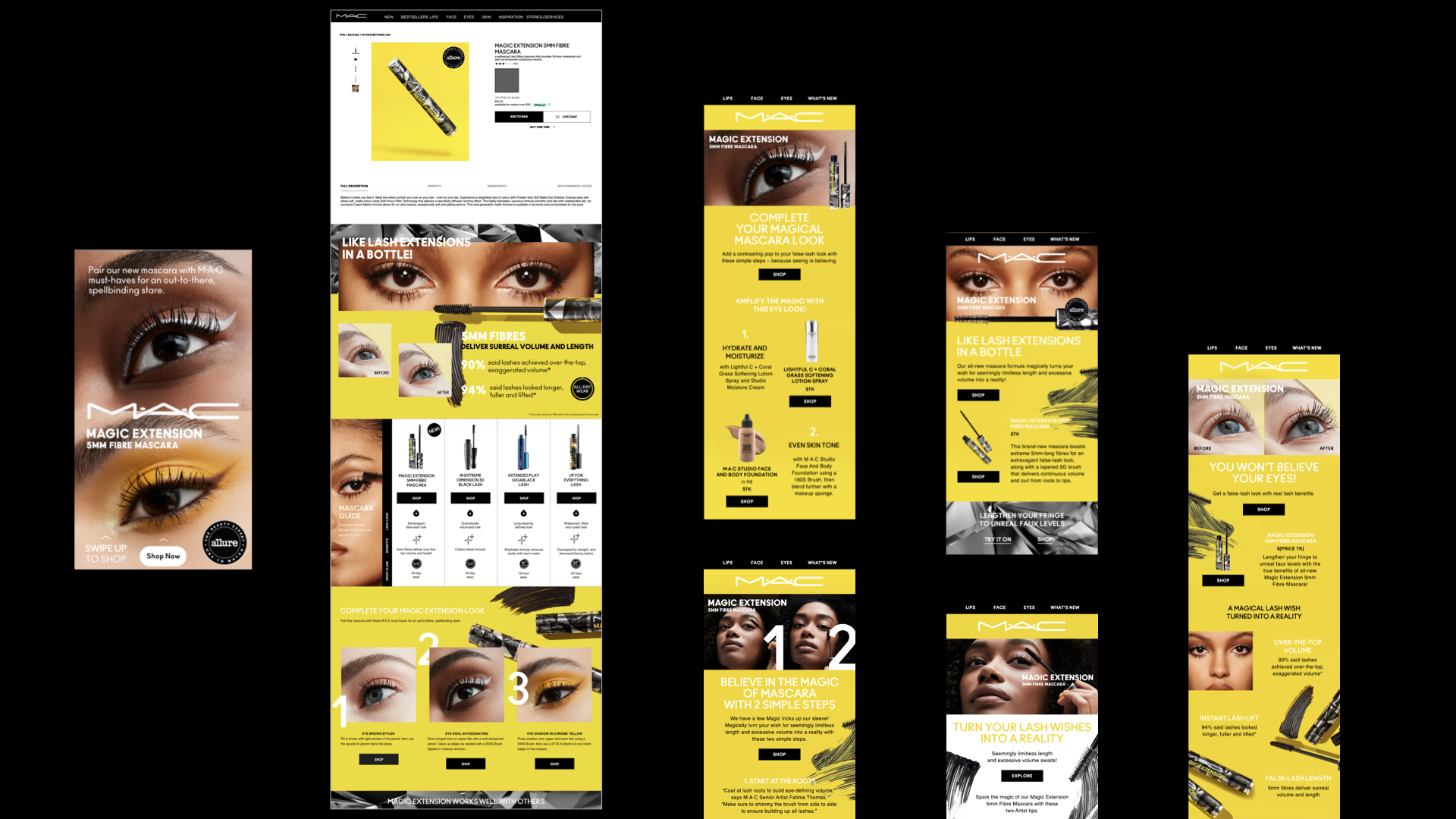 As a part of a brand transformation, oversaw and inspired the strategy and redesign of our global email suite. Streamlined process for creating and distributing global digital assets, ensuring that our brand remained consistent and impactful across all channels as well as aligned with our regional creative talents and agency partners in all executions.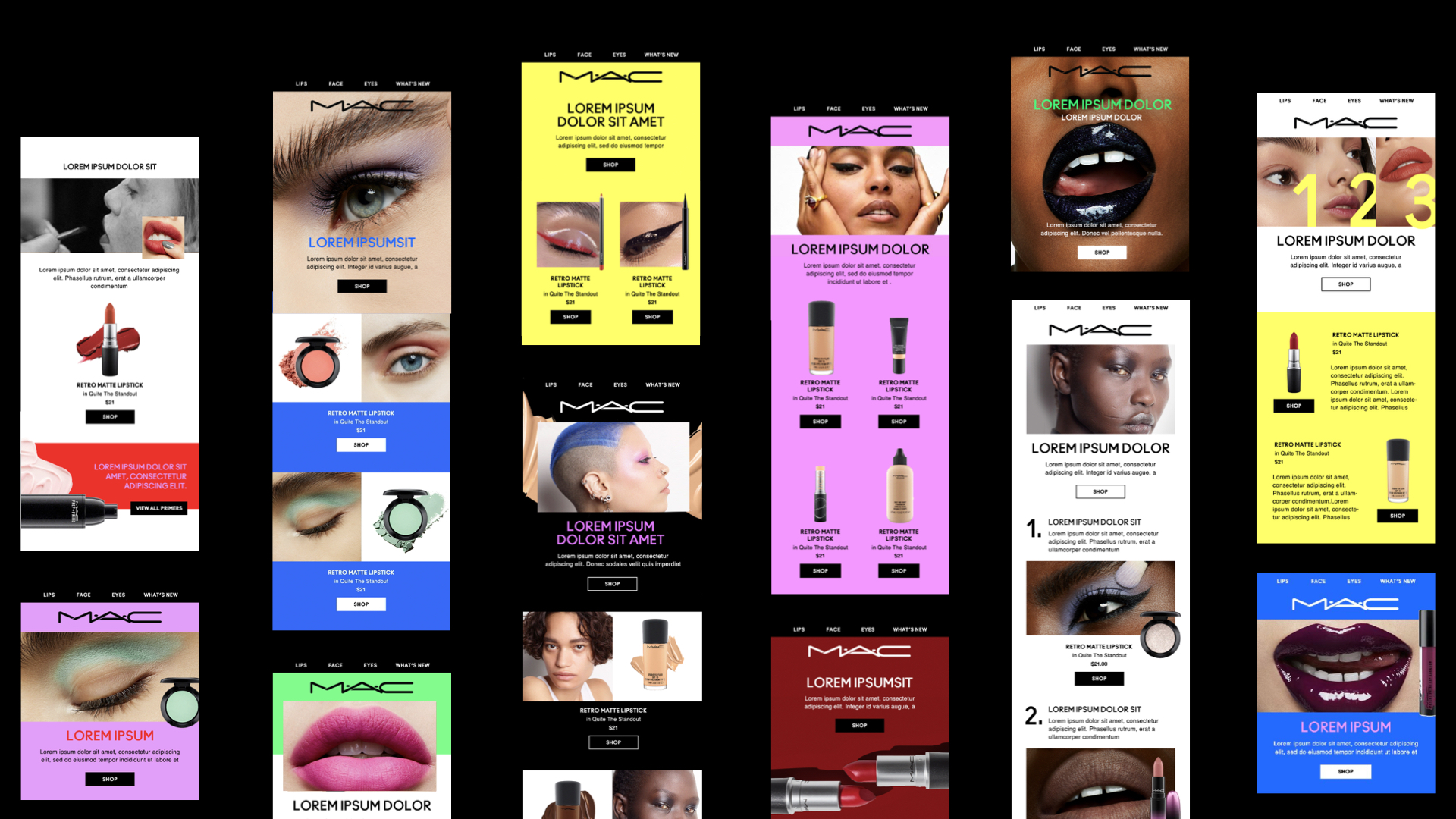 Collaborated with online and omnichannel teams to develop new site features and services, expanding the user experience with innovative technology both online and in-store. Spearheaded the design of Looks Destination, which included shoppable inspirational looks — everyday, iconic, and trending — complete with how-to steps. Resulted in increased engagement and a significant increase in average order value.